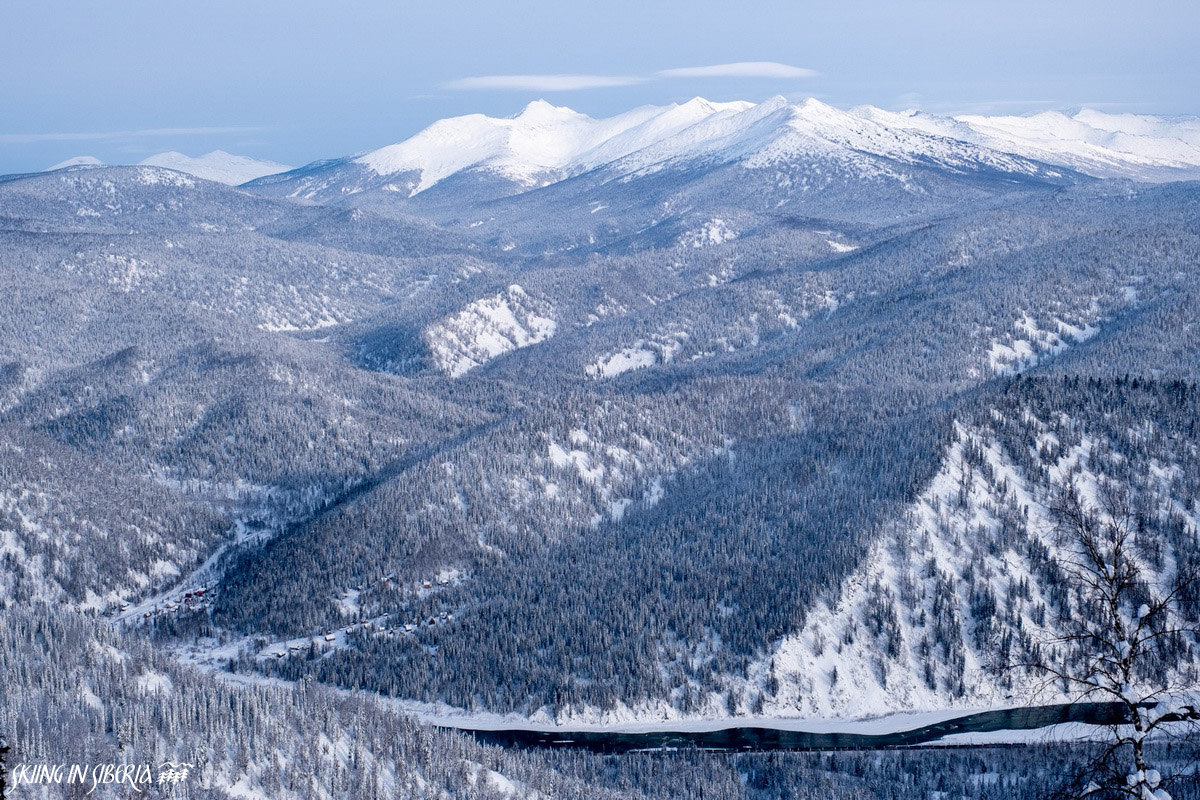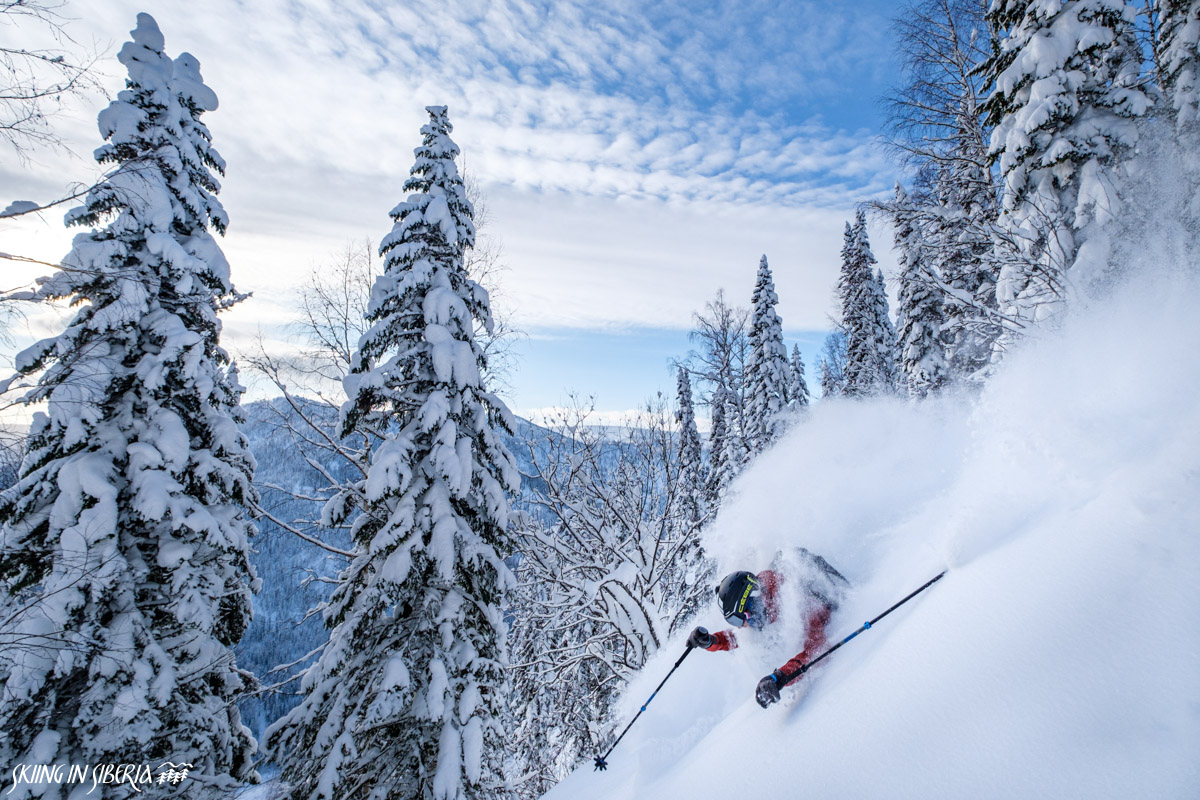 Luzhba is basically a small train station in the middle of Siberia; a few huts surrounded by mountains, all covered with deep powder snow. The snowpack is protected from the wind by trees - mostly spruce, with some Siberian cedars and classic Russian Birch. Low temperatures and very little moisture keep the snow light and fluffy - a special present from Siberian nature to any skier or snowboarder.
We've been operating in this wonderful place since 2012. Here we find a simple life far from civilization, where every day is about skinning up the mountain, breathing fresh air, then jumping into cold smoke powder. But your trip to Siberia is not only powderskiing, incredible northern scenery and Siberian weather. It is also an experience of local life. After your day of skiing or splitboarding you return to the hut, following the smell of Borsch which disperses as a trickle around the area. Then, you will taste the joys of the Banya (traditional Russian bathhouse) where you finally warm up; until you are ready to jump into the snow and lift the tone of your body and spirit. The evenings are also special, with superb local cuisine and time chatting with new friends sitting by the fire. If you feel like it, local home-distilled vodka will help you tell your story to other people from around the world.
Luzhba is famous for its early and heavy snowfalls. As there are no ski lifts, its slopes remain unskied for a long time, so each group will find its own "private" powder. For many years, we have developed our knowledge of this place, and can proudly say that nobody else knows these mountains better than us. Our professionalism and experience also ensures that your stay will be safe. If you want to get a first class experience of powder skitouring, simply come to Luzhba to have it all. Good memories are not only included, but guaranteed.
Itinerary
Due to its remote location, we can only reach Luzhba by suburban train, which goes just once a day.
Friday: Evening flight from Moscow to Abakan city.
Saturday: Arrive in Abakan; transfer to Biskamzha train station, suburban train to Luzhba; check-in to Luzhba lodge late afternoon.
Sunday to Friday: Ski tour/splitboarding – six full days.
Saturday: Early morning departure from Luzhba on suburban train to Biskamzha station; transfer to Abakan city; overnight in the hotel.
Sunday: Morning flight to Moscow.
Booking