Last winter, we became a part of a new skitouring project in the Altay Mountains, East Kazakhstan.
Unlike Russia these days, Kazakhstan is a peaceful,  hospitable and safe country,
with relatively easy logistics and visa-free for most nationalities.
Being part of Siberia geographically, Altay Mountains provide the same guaranteed powder skiing from early November.
We operate on 25 sq. kilometres of exclusive terrain, with the best tree skiing in Central Asia,
and offer guaranteed first-class skitouring, along with authentic and comfortable accommodation.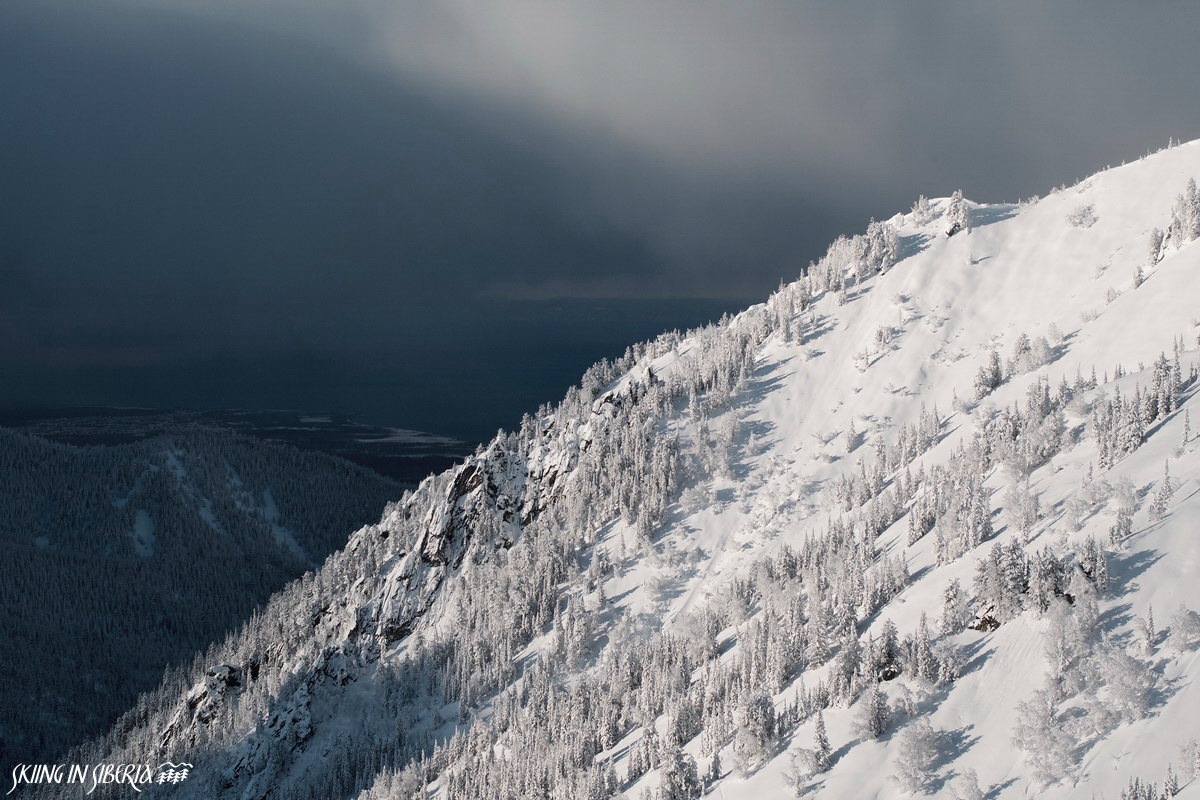 Khamar-Daban is one of the most interesting mountain regions near Baikal lake. It stretches for more than 350 km, and creates a varied mountainous land spreading South from the lake. Its south-western part has the greatest precipitation in the region and very interesting terrain. The most inhabited and the most convenient place for skitouring and backcountry skiing/snowboarding is the valley of Bolshoy Mamay river, just 10 km from Baikal lake.
Mamay valley has a special micro-climate; winters here are warmer than in other regions of Baikal. In the beginning of winter (up until January), before Baikal is covered with ice, precipitation is abundant. Combined with stable cold temperatures, it brings a huge quantity of light snow. The main skiing slopes are on a North-West aspect where the valley is protected by mountains on all sides so there are no strong winds at all, which guarantees good snow and excellent riding. The ski season is from November to May, with the biggest snowfalls in November and December. The mountains in Mamay are generally 1600 meters high and the average run is about 700 meters vertical.
In Mamay valley we operate with two types of accommodation - mountain hut called Yamam and classic Eastern Siberia yurts, but in modern style. Please see the following descriptions in Accommodation section.
Itinerary:
Saturday: Evening flight from Moscow to Irkutsk.
Sunday: Arrival in Irkutsk, transfer to Mamay village, approach to mountain hut.
Monday to Friday: Skitour/splitboarding – five full days.
Saturday: Half-day skitouring, departure to Irkutsk, Lake Baikal excursions on the way, overnight in the hotel.
Sunday: Morning flight to Moscow.
Booking