Skiing in Siberia is an independent guiding company built from family and friends, which specialises in customised exploration of the best skiing spots in Siberia region. We also operate in Kamchatka peninsula, with skitouring/ski-mountaineering programs and customized ski expeditions.
Established in 2012 by Grigory Mintsev, first internationally certified Ski Guide in Russia (ACMG qualified), "Skiing In Siberia" was the very first company to offer guided backcountry skiing and splitboarding trips in Siberian region for Russian and international markets.
These days, we proudly call us the most experienced and reliable guiding company in Siberia. And it is easy to prove, take a look on our guest's Testimonials, check our guiding team, and look around to see that there are no one company who offer the same programs, with the same level of safety, quality and feeling of adventure. We are committed to operating at the highest possible guiding standards in the industry.
Skiing in Siberia mainly operates in Western and Eastern Siberia, and in our portfolio – skitouring programmes in two different Siberian ranges, snowcat skiing and heliskiing, so everyone will find the program which suites him best. We also offer custom trips in all the mountain ranges of the region, from Yakutia to Altai mountains.
Besides our skiing programmes, we also offer assistance in filming and photography production, outdoor and ski events organization, avalanche safety consulting and educational courses.
Half of our team members are from Siberia, and fell in love with this land many years ago. Now we are happy to share our passion for this severe but wonderful land with all our guests, and do our best to make your visit not just "another cool trip" but unforgettable #skiinginsiberia adventure which will be with you forever. And very likely, you will wish to return.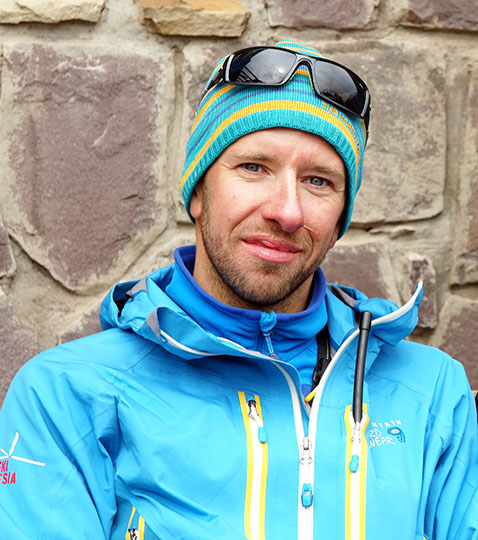 Grigory Mintsev
He was born and raised in Kamchatka, and since childhood spent all his free time in Kamchatka wilderness. Besides guiding education, Grigory also got a university degree in Economics and Law, as well as some other useful education and skills as car mechanic, constructor and few others. Long time ago he has spent several years in Siberia, and fell in love in this wild and beautiful country. Since 2011 he is in Siberia every winter season, skiing powder and sharing the beauty of this place with our guests.
He is one of few Rus­si­ans who par­ti­cip­ated in the Ca­na­dian Moun­tain & Ski Guide Pro­gram, and he is the first and only Ski Guide in Rus­sia to be cer­ti­fied through the As­so­ci­ation of Ca­na­dian Moun­tain Guides (ACMG Ski Guide).
After several years of travels and guiding all over the world, now he is focused on developing of guided backcountry skiing programs in Siberia and Kamchatka and helping these regions to become popular and well know places through skiing enthusiasts all over the world.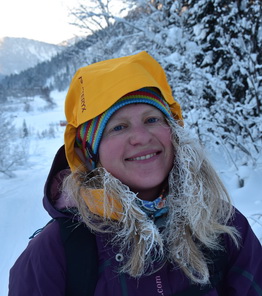 Mariya Mintseva
Originally from Siberia, she spent many years exploring Siberian mountains and forests. Passionate backcountry skier, she also likes rock climbing, mountain biking, hiking, mountaineering and a bit of surfing.
In a team of friends, she was exploring mountains of Kuznetsky Alatau range in the Western Siberia, one of our powder skiing destinations. In short brakes between powder skiing, she climbed Belukha, highest mount of mythical Altai range; skied from one of the most amazing Kamchatka ski-mountaineering object – Koryaksky volcano and done lot of trips all over the Russia, Europe and South America. Participating in several local freeride contests she came to the podium few times.
Even with degree in psychology, she been working in the skiing industry, spent 5 years on European ski resorts as a coordinator of alpine ski programs. She joined our office crew in 2011, and added a big amount of knowledge and experience.
Mariya is in charge for all communications and office duties. She will be the first person to talk on your way to our destinations.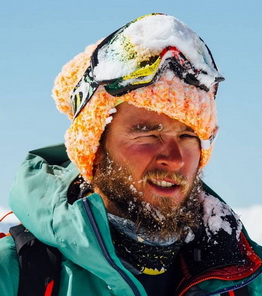 Dmitry Fedorchenko
Dmitry was born in a small Siberian village and having grown up there, the local woods and mountains are literally his playground. He started cross-country skiing at the age of 3, then soon progressed to both snowboarding and Alpine skiing. He continued this until he started studying Economy in Saint-Petersburg which forced him to stop the mountain sports. Before long he finally learnt that an office job is not for him.
We found Dmitry a couple of years ago in British Columbia, studying the Adventure Guide Diploma in Thompson River University – alongside shredding Canadian powder. Throughout these studies he has spent some time as an apprentice guide in Snowy Mountain skitour lodge (Cariboo Mountains, BC). And since 2014, Dmitry is a part of our team, and absolutely indispensable person in Siberian crew.
He is not only guide for many of our Siberian destinations, but also an Operations Manager at Luzhba Skitouring Lodge. Once you arrive there, be sure that everything will work as a Swiss watch, or even more precise. And yes, Dmitry is a Banya master, as well as specialist in local Samogon (home-distilled vodka with herbs and berries).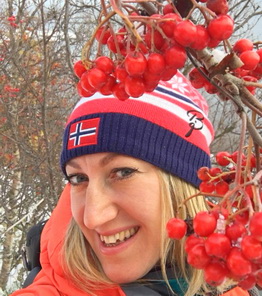 Alena Eckhardt
Raised in Kamchatka, she fell in love with cross-country skiing, and this way lead her to the top of Kamchaka's sportsman's rank. After professional career, she found another passion – snowboarding. As well as became a specialist in adventure travel organization, working in and running an adventure travel company in Kamchatka.
Now days, she lives in tiny mountain village on the south of Germany. She is back to the cross country skiing as a coach of local junior team, and also is a head of our Germany sales office. But you also can meet her in places where we operate, where she enjoys snowboarding and helps us to organize best ever adventures.
Evgeny Dyachev
For this man, the Lake Baikal surrounded by mountains, is a mother land and "love of the life". He started skiing at age 3, and came to backcountry skiing at 17. Since that time his life is full on in outdoor and backcountry. But his passion is not only skiing, he also do skyrunning, hiking, rock climbing and other outdoor activities.
Beside his education in Law, he works as a manager of sports events, and the highlight of his career is a Russia Frreride Cup, which takes place in 3 different mountain ranges in Russia during the winter. You can imagine how good you should be in management to run such events. And yes, he is good in this stuff. Evgeny is in charge for management on spot for our skitouring and heliski operations in Lake Baikal area, and he is happy to share his passion and love to the Siberian mountains with all our guests.
Once you arrive to Eastern Siberia, be sure, you are in good hands.
Whether we can take you early season powder skiing in Siberia, or enable you to achieve any other goal in the mountains, we take huge satisfaction in seeing your happy faces at the end of a great day.
We look forward to seeing you in our mountains.