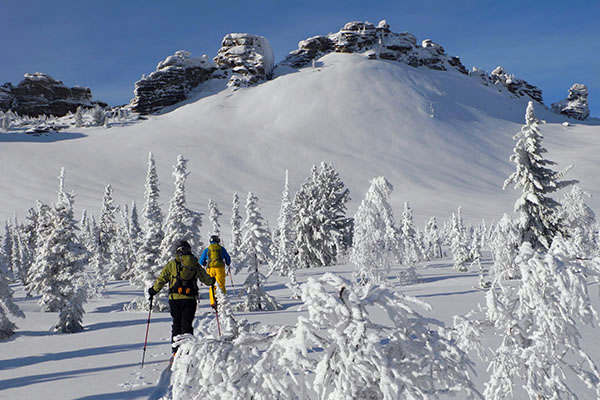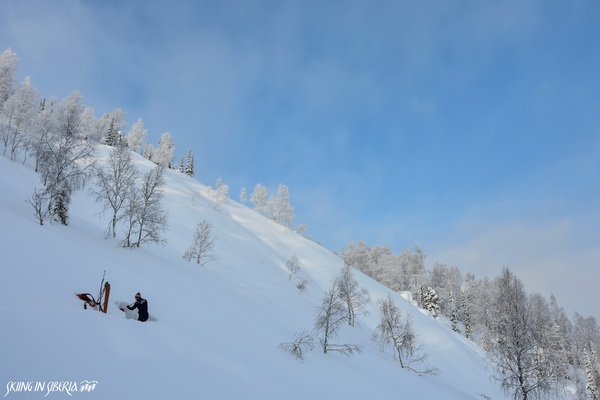 We believe that guiding is a trade that can only be learned through training, mentorship, and a wealth of experience. We take the trust you put into our guides very seriously and consider ourselves amongst the myriad of professionals such as doctors and pilots, whose expert skills we depend on for our survival and well-being.
Professionalism and the highest standard of service is what Skiing in Siberia is all about, and we are proud to maintain higher standards than other Russian skiing companies. Each of our Guides is experienced, having passed a strict process of education, training and exams. Every season we conduct in-house training including mountain rescue and emergency response procedures. This is crucial, given the fact that backcountry skiing is far from being risk free.
Preservation of the mountain environment and local mountain culture is key in all our work. By following minimum impact and culturally sensitive practices, we strive to have a positive effect on the land and the people we come into contact with. We feel very privileged to be able to climb, hike, and ski in the mountains of Kamchatka. It is our responsibility, wherever we go, to preserve this experience for the future.
---
Below you will find more information on our certifications and standards:
IFMGA - The International Federation of Mountain Guides Associations
UIAGM-IFMGA-IVBV. The only worldwide federation of mountain guides, setting strict standards that over 20 member countries must adhere to in their training and exam process. To become a fully certified IFMGA Mountain Guide each candidate must spend between 5-10 years in training in all 4 disciplines of Mountain Guiding. They are rock climbing, ice climbing, mountaineering and ski mountaineering. The IFMGA standard is the highest and most respected in the world.
ACMG - Association of Canadian Mountain Guides
The ACMG was the first mountain guides association outside of Europe to become a member of the IFMGA. Canada has the biggest ski guiding market in the world and the ACMG is well known as the worldwide leader in the ski guiding industry and in avalanche training. The experience and background of hundreds of guides are united with the knowledge and skills of the instructors of Canadian Mountain and Ski Guide Program in the ACMG.
RMGA - Russian Mountain Guide Association
The Association was established in 2010 to ensure high standards of mountain guiding in Russia, and is a member of IFMGA (International Federation of Mountain Guides Associations). The Association of Canadian Mountain Guides (ACMG) is the partner and curator of RMGA; their best instructors train Russian guides according to IFMGA standards and the Canadian system of avalanche education CAA.
CAA - Canadian Avalanche Association
The CAA is the world's leading expert in all matters avalanche related. No other association upholds standards as high or maintains as comprehensive a training programme for its members. The CAA was crucial in the development of standards in New Zealand and Japan, and is now working with the RMGA.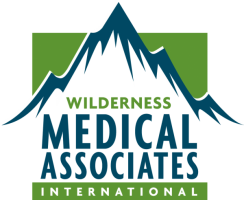 WMA - Wilderness Medical Associates
It is a crucial part of every mountain and ski guides training process to undergo extensive training in first aid and medical procedures. Every guide has at least a 70 hour certification in wilderness first aid. To stay current and up to date every guide must re-certify every few years.
Snow safety
In general it can be said that the avalanche hazard in Siberia, especially early season, is lower than what you would expect in the Alps for example. This is due to the specific of local climate. Also, with lot of tree-skiing, you basically stay away from avalanche terrain.
Despite the lower risk we still maintain constant observations of the snowpack, starting from very beginning of the winter, so we know how it changing with a time and can predict avalanche problems in many areas. Twice a day we hold guides meetings where avalanche hazard and snow safety is the number one topic. In the morning guides meeting, the guides and pilots (on heliski programmes) review and discuss all potential hazards and risks possibly encountered during the day and how those have possibly changed overnight. A plan is made for the day based on the the collective decisions of the guiding team. Once the guides return to lodge, an evening meeting is called to discuss relevant observations made in the field that day, that might alter the previous evaluation among other things.
---
Backup support & communications
All of our groups, both skitouring and heliski are equipped with satellite tracking devices Garmin InReach, GPS, Satellite phones/messengers, VHF and UHF radios. We also carry survival gear, trauma and First Aid kits, set of splints and rope rescue kits.
For helicopter backup we have another machine available within one hour, so in case of mechanical breakdown or other problems, another helicopter can be brought into play. In addition to satellite tracking the pilots of each helicopter maintain radio contact with base command, where they call in their position on a regular basis. We also use satellite tracking for skitouring groups, as well as other types of communications. This gives our ground operations team a clear picture of the location and status of any group at any given time during the day resulting in an immediate response in case of an emergency.